Below are some websites I have developed over the years. All are built using WordPress and required me to develop various custom plugins and themes. Some of these plugins I have published publically.
Beginner Biker Adventures
I started this website in 2012 to track the story of myself learning to ride a motorcycle. It has since grown into an established motorcycle blog offering lots of advice, tips, product reviews and adventures.
→ Visit Beginner Biker Adventures motorcycle blog
Royd Audio Loudspeakers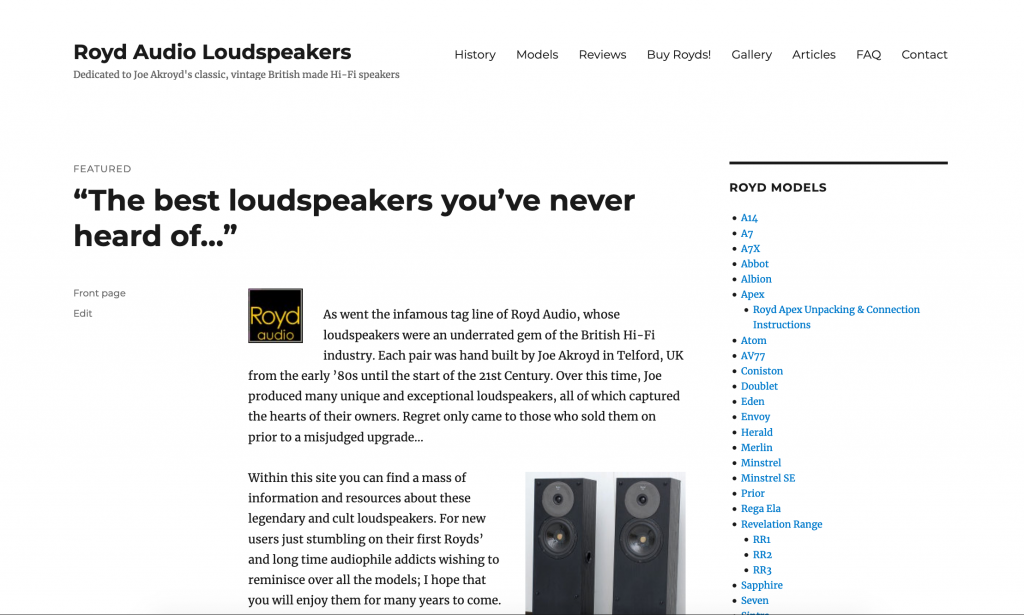 I put together this Royd Audio resource site after developing an interest in this vintage brand of hand-built British loudspeakers. The brand sadly went out of business in 2002 and there was little info left on the internet regarding these classic speakers with an almost cult following in Hi-Fi circles.
→ Visit Royd Audio Loudspeakers
East London Advanced Motorcyclist (ELAM)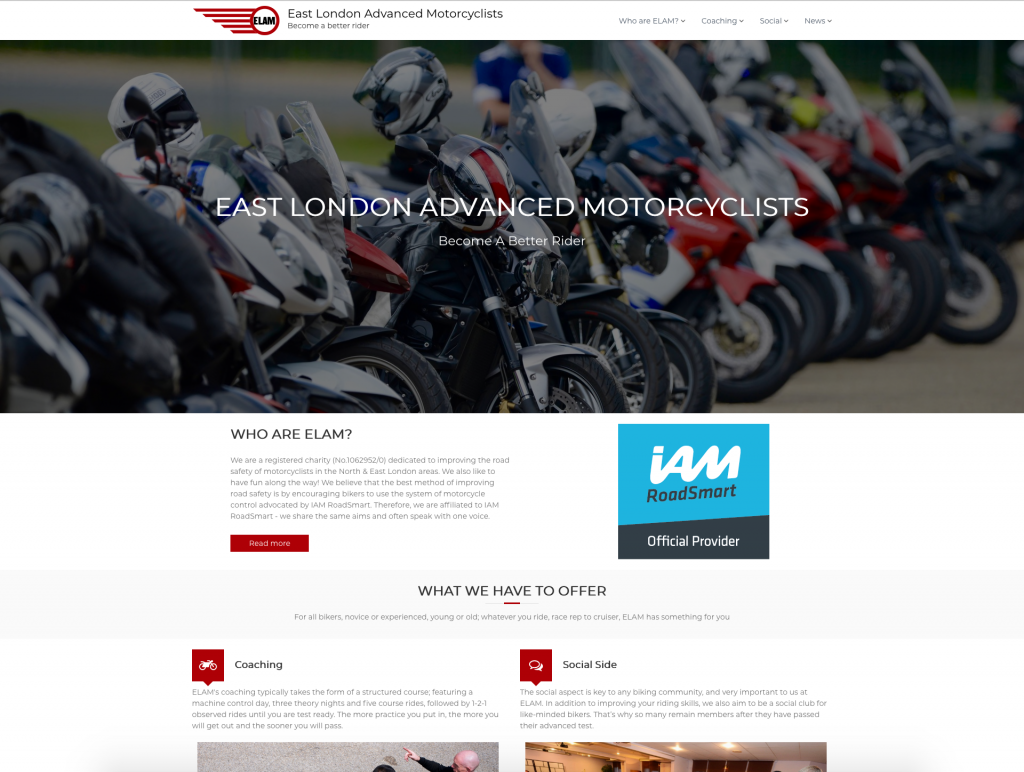 After getting involved in my local IAM East London Advanced Motorcyclists (ELAM) charity group, I got charged with revamping their website, private forum and other IT systems. It was a great fun project with a result I was very pleased with.