An exciting new feature has just been added to Fast eBay Listings WordPress plugin. In version 2.7 you can now display your eBay feedback rating and comments on your website. This is a great way to inspire confidence and trust in your potential buyers visiting your site. You can show details of your eBay rating, feedback comments from recent buyers and links to your eBay store.
How to Setup this eBay Feedback WordPress Plugin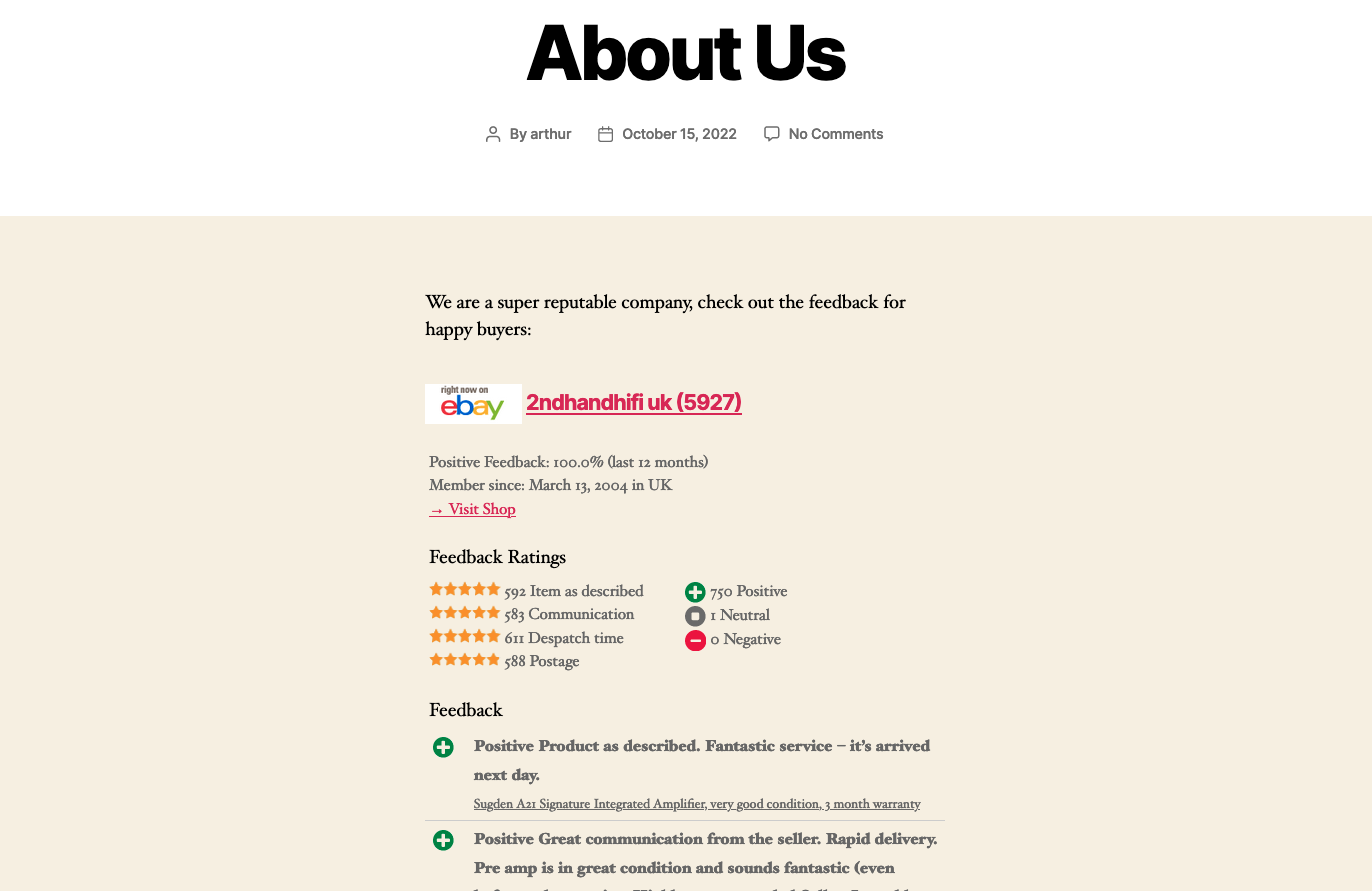 Fast eBay Listings now provides an eBay Feedback Block and Shortcode that you can insert into a page or post.
Simply fill in your eBay username and the number of feedback comments you'd like to be shown. You can enter zero if you desire no eBay reviews from customers shown and just want to show the feedback rating scores.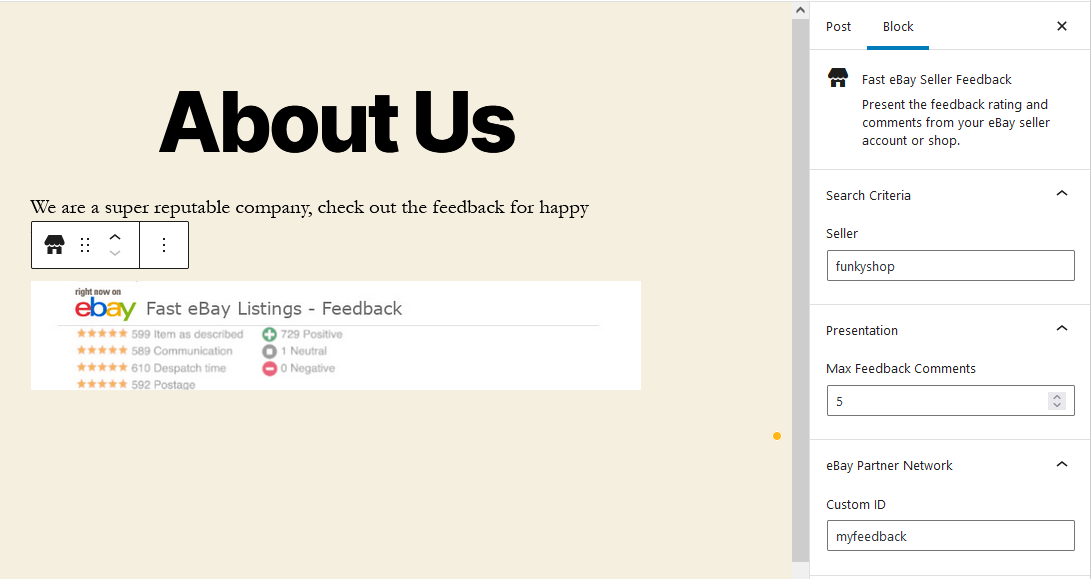 Don't forget, you use these new blocks as WordPress widget, giving you the option of an eBay reviews widget to add to your site's sidebar or footer.