The Fast eBay Listings WordPress Plugin has just gained a great new feature to improve your end user's experience when browsing a large number of eBay items. You can now find a new slideshow/pagination mode that will display a 'load more' button that users can click to display more results on your webpage dynamically.
This 'load more' pagination option is a great way to let your visitors browse through a number of items in an intuitive manner and works great on mobiles.
It's a great alternative to the previous slideshow options which are better suited to displaying a small number of items on each slide, such that each slide can fit within the visitor's screen. When slides are larger, many rows and don't fit within a single screen, they can be awkward to step between.
Demo of new 'load more' pagination:
The setup of 'load more' pagination is very similar to setting up a slideshow; choose the number of rows and columns per slide, the number of slides, and set Slideshow Style to 'Load more' button.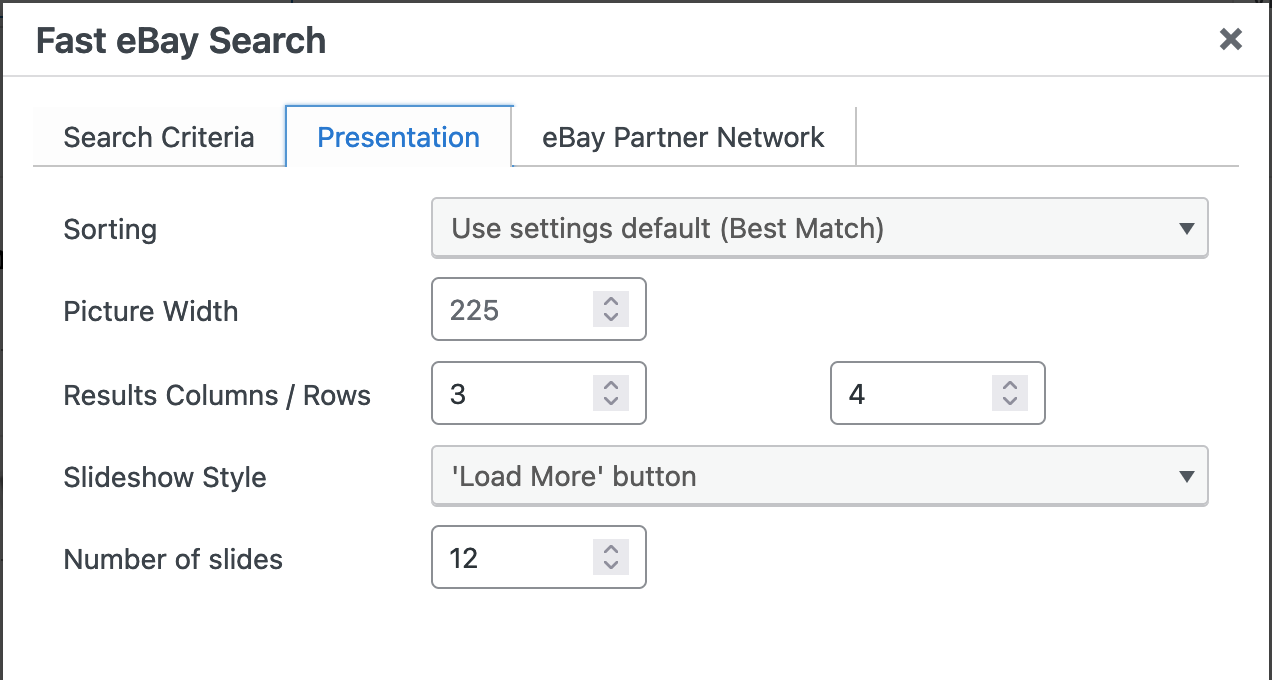 The number of columns and rows will define whole large each page/slide is and how many eBay items will be displayed per page. The 'number of slides' will define how many pages/slides to query and let visitors see.
If desired, you can customise the text shown on the 'Load More' button in the plugin settings. For example, you may want a button saying 'More Offers'.