Do you run an affiliate marketing strategy on a website that attracts visitors from around the globe? If so, you need to geo-target your affiliate links to maximise your earnings, read on to find out more and how to achieve this with the eBay Partner Network.
Why You Need to Geo-Target
By default, when you add eBay Partner Network (EPN) links to your website, they will link to only a single eBay marketplace and site (ebay.com, ebay.co.uk, ebay.de etc.) This is fine for visitors in that country, they'll be nicely lined up to complete a purchase. However, a visitor from another country will be less inclined to purchase from another country's eBay site. The item may not ship internationally or shipping fees may be off-putting. Some visitors may persist and search for the linked item on their local eBay site, but you won't get the sale attributed to your EPN account. Either way, by presenting visitors with eBay products not sold locally to them, you will inevitably lose sales and not earn as much commission from the EPN.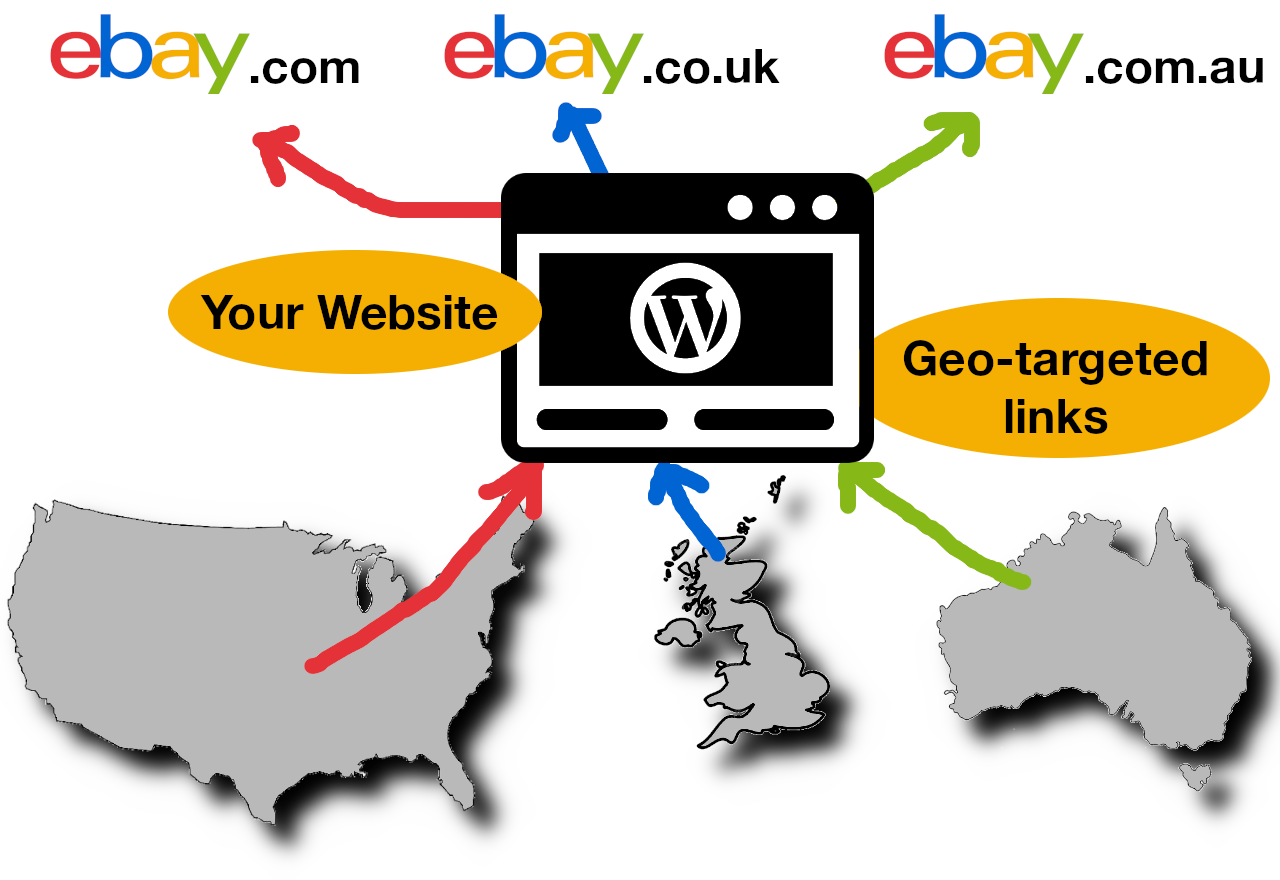 The solution is to present each visitor with a link to the eBay site that is local to them. By presenting eBay products they can purchase locally with ease, they are more likely to complete the sale and earn you a commission. This can be achieved by doing a reverse lookup of their IP address to discover the country they're from and thus tailoring the links they see accordingly. Thankfully, there are many services available that can take care of this for you. The WordPress plugin Fast eBay Listings has this feature available right out of the box.